FEATURED PROJECT //
Rent2buyyourcar// branding // web design //
Video animation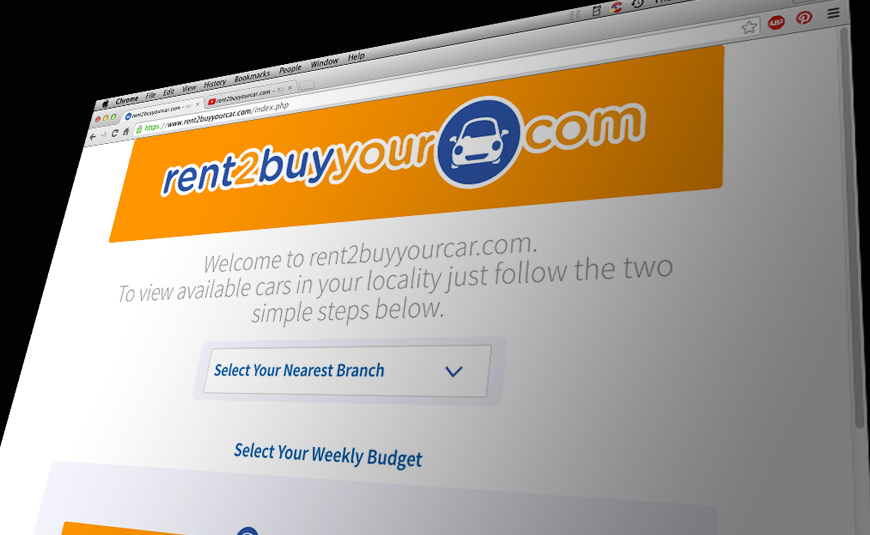 THE BREAKDOWN
Shropshire based client who has quite a niche business and customer base which has been growing at an impressive rate since launching. Collab project of which I designed all the branding and front end graphics for which have been put together nicely by a dedicated web developer (Kevin Adams) and animation studio (Life Design Group).


Created is a very simple, no fuss, distinctive and functional branding suite together with a clean, content managed, responsive website of which the business functions from.

The animation sequence was created for tradeshow and social media advertising.